The Magic of Studio Ghibli @ your library
Submitted by Megan McFarlane on Thu, 08/09/2012 - 15:49
Illustration:
Summer is practically synonymous with big blockbuster movies.
Recently, children, teens and parents in Chicago were treated to a special selection of Studio Ghibli movies at the Gene Siskel Film Center. While the titles they showed may not have been blockbusters in the United States, they certainly are in their home country of Japan.
It's not entirely a surprise when you consider that Studio Ghibli's Hayao Miyazaki is widely regarded to be the Walt Disney of Japan. In fact, many of Studio Ghibli's movies have received limited releases in recent years thanks to the work of John Lassester of Pixar and Disney fame, who is himself an admirer of the work of Miyazaki and his partner Isao Takahata.
Some may already have a passing familiarity with Studio Ghibli, with the theatrical release of The Secret World of Arrietty earlier this year, along with older releases like Ponyo, Howl's Moving Castle and the Academy Award winning, Spirited Away. The good news for fans of these films is that these titles are only the tip of the iceberg.
Other Studio Ghibli films you and your family may enjoy together include: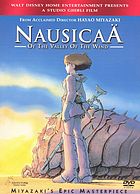 Nausicaä of the Valley of the Wind (1985): Not technically a Studio Ghibli film but based on Miyzaki's own comic by the same name. The coming-of-age tale of Nausicaa, a compassionate princess warrior striving to negotiate peace between kingdoms battling over the last of the planet's precious natural resources.
Laputa: Castle in the Sky (1986): Orphaned, Pazu is caught up in a thrilling adventure after Sheeta, a young girl wearing a glowing pendant, floats out of the night sky and into his life. Now, the pair must soar above the clouds in order to find the legendary floating city of Laputa and its treasures.
My Neighbor Totoro (1988): After moving to the country to be near their ailing mother, two young sisters are befriended by a variety of mysterious creatures. Totoro also makes a cameo appearance in Pixar's Toy Story 3.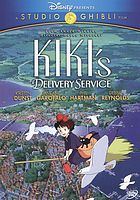 Kiki's Delivery Service (1989): Kiki is an enterprising young girl, but she must follow tradition in order to become a full-fledged witch. Landing in a far-off city, and with the help of her new friend, she sets up a high-flying delivery service and begins a wonderful experience of independence and responsibility as she finds her place in the world.
Porco Rosso (1991): Porco Rosso makes his living by flying about in his red bi-plane and fighting sky bandits who prey on cruise ships sailing the Adriatic. Porco was once a strapping young man, but after his entire squadron was wiped out, he is mysteriously transformed into a pig.
Whispers of the Heart (1995): A schoolgirl named Shizuku who longs to discover her true talents meets the mysterious Seiji, a boy who is determined to follow his dreams, and The Baron, a magical cat who helps her listen to the whispers in her heart.
The Cat Returns (2002): In an imaginative and lighthearted tale, a young schoolgirl saves the life of a noble cat and is rewarded with a shocking proposal of marriage - to the Cat King's son - and a fateful journey to the extraordinary Kingdom of Cats. A sequel of sorts to Whispers of the Heart.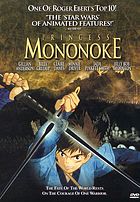 Princess Mononoke (1997): When a frightening creature attacks his remote village, young warrior Ashitaka is able to put the great beast out of its misery. Wounded Ashitaka must travel far to the east seeking a cure. In Iron Town, Lady Eboshi employa village of outcasts to build a human empire that will civilize the wilderness with iron and guns. In the forest, the wild gods gather their strength to fight back, led by San, the Princess Mononoke. The English script for the movie was written by Neil Gaiman. (Teens and up)
My Neighbors the Yamandas (1997): Join in the adventures of the quirky Yamada family - from the hilarious to the touching - brilliantly presented in a unique, visually striking comic strip style.

Tales of Earthsea (2006): In a mythical world filled with magic and bewitchment, crops are dwindling, dragons have reappeared and humanity is giving way to chaos. Journey with Lord Archmage Sparrowhawk, a master wizard, and Arren, a troubled young prince, on a tale of redemption and self-discovery as they search for the force behind a mysterious imbalance in the land of Earthsea. Based on the Earthsea series by Ursula Le Guin.
For more ideas on ways to spend quality family time with your children and teen, the Connect with your kids @ your library Family activity guide.