Cute creatures @ your library
Submitted by Megan McFarlane on Wed, 06/06/2012 - 11:04
For kids that love animals, the zoo or aquarium is a great way to spend a day out; the family can learn together and have fun. Not every town has a zoo close by for regular visits, but thanks to a surge in online content from zoos, you and your children can take a virtual zoo visit.
The Smithsonian National Zoological Park has webcams for all sorts of animals, from single cell organisms to tigers. Other zoos with popular webcams include the China Conservation and Research Center for the Giant Panda in the Sichuan province, China, and Sea World's Penguin Encounter in San Diego (seen below).

Streaming video by Ustream
For children with a particular fondness for baby animals, be sure to check out ZooBorns, which features pictures, news and videos of the newest additions to zoos from around the world.
Of course, your library also has a wide range of non-fiction books and videos about animals. Here are a few recommendations featuring our favorite animals, penguins and pandas.
National Geo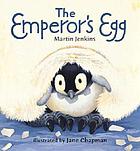 graphic Readers: Penguins! by Anne Schreiber
Smithsonian Q & A: Penguins: The Ultimate Question & Answer Book by Lloyd S. Davis; Smithsonian Institution
The Emperor's Egg by Martin Jenkins and Jane Chapman
Face to Face with Penguins by Yva Momatiuk and John Eastcott
Secret of the Puking Penguins . . . and More! by Ana Maria Rodriguez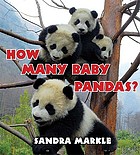 How Many Baby Pandas? by Sandra Markle
National Geographic Readers: Pandas by Anne Schreiber
Giant Pandas in a Shrinking Forest: a Cause and Effect Investigation by Kathy Allen

Adventures of Riley #2: Project Panda by Amanda Lumry Hurwitz
Pi-Shu, the Little Panda by John Butler
For more ideas about ways the library can help you and your children learn more about nature, check out the "Green Generation" section of the Connect with your kids @ your library Family Activity Guide.